Deck the Halls, our annual holiday extravaganza, is an important fundraiser and celebration of the St. Andrew's community and its partners. All proceeds from this popular event will be dedicated to our Outreach programs.
Shop for holiday gifts at our different booths, and enjoy live holiday music and a trivia contest. Andy's Kitchen and Tea Shop will offer cider and other hot drinks, scones both sweet and savory, a selection of bar cookies, and sandwiches suitable for snacks or lunch. Prefer a hot meal? Grab some chili!
Kids of all ages can create a gift for someone special at a supervised station, and everyone can preorder a kit to build and decorate their own gingerbread house. Our online store, open through Nov. 26, offers multiple items that are only available through preorder, with pickup on the day of the event.
Got questions? Want to help with staffing or donations? Contact Deck the Halls Coordinator Virginia Haskett.
Hover your mouse over the tops of the images below to learn more about what you can expect to enjoy during this year's Deck the Halls! Come shop, eat, drink, and be all kinds of merry!
December 3 — 10am–3pm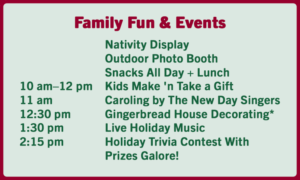 *Reservations required.
Presents Under the Tree
Handcrafted gifts—beautiful, useful, or even strange—are a wonderful way to celebrate community artists and give something unique to that special someone. Come see the work of our gifted makers, from quilts and other woven wonders to whimsically painted furniture and more!
Jewels and Jingles
Get ready for both holiday parties and everyday fabulousness with new or gently used earrings, necklaces, bracelets, watches, belts, scarves, and small handbags! You never know what you might find!
Santa's Workshop
Mack Baker is back with his incredible woodcrafts! Ornaments, classic toys, jewelry, and the infamous Bald Man's Hairbrush—don't miss out on one of the most beloved booths at Deck the Halls.
The Wine Pull
A past favorite returns for 2022: For each cork purchased, festival-goers choose one surprise bottle of wine, worth anywhere from $15 to $70. Whites, reds, and rosés await—you just might discover a new go-to varietal!
Nature Photography
Take home a reminder of the wonder of God's great creation. These wonderful photographs from Dennis Pollard will fill your home or office with beauty and style.
Mrs. Claus's Sweets and Treats
Savor the tastes of the season lovingly prepared by our home chefs and bakers. From banana bread to chess pie and sugar cookies to sourdough, you won't want to go home empty-handed!
Gift Baskets
The tables full of themed gift baskets are always one of our bestselling displays—find collections for the wine lover, the beer enthusiast, the aspiring writer or musician, the kid who can't have enough Blue's Clues, and more!
Honor Cards
Make a donation to support our Outreach programs in honor of a special person or occasion and receive a lovely card with a printed message inside ("Let there be peace on Earth") and a description on the back of the good work your gift supports, envelope included. Preorder through our online store or find them at the event, while supplies last!
Laurinda's Cookies
Use our online store to order these adorable and delicious specialty cookies! You can pick them up at the event, but they must be preordered.
Giving Tree
Try your luck and receive a surprise gift card or certificate worth more than you paid! From car washes to a night out on the town, there's something for both you and everyone on your list.
Glittering Glass
Featuring our very own Marion Seaman and her incredible DarionGlass creations, this collection will be sure to dazzle both the eye and the heart! Past offerings have included spoon rests, soap dishes, garden stakes, propagation panels, letterboxes, Christmas ornaments, suncatchers (large and small), windchimes, candle holders, trivets, tic-tac-toe boards, and jewelry.
Boughs of Holly
Designed by hand and made to last, these wreaths and centerpieces always go fast! Preorder these beautiful additions to your home through our online store and pick them up on the day of the event.
O Little Town of Bethlehem
How tall was Joseph? What does your nativity show? This display of sacred art is a spiritually satisfying and fascinating anchor to Deck the Halls. Check out the exhibit in the chapel, which Rev. Ginny will bless in a brief service. (And Joseph? Last year, his height ranged from 1/2 to 13 inches and everything in between!)
Gingerbread Kits
Your complete kit includes frosting, candies, and an assembled gingerbread house. Order through the online store and pick up your kit at the event. Use your kit to join us for some hands-on fun at 12:30 pm or take it with you for some holiday decorating at home!
Make and Take a Gift
From 10 am to noon, children can create a gift for a special adult (perfect for relatives, teachers, and family friends!) at a supervised station. Reservations are not required, and it's free! Donations for outreach will be accepted.
Silent Auction
˅ Check out some items from our silent auction! ˅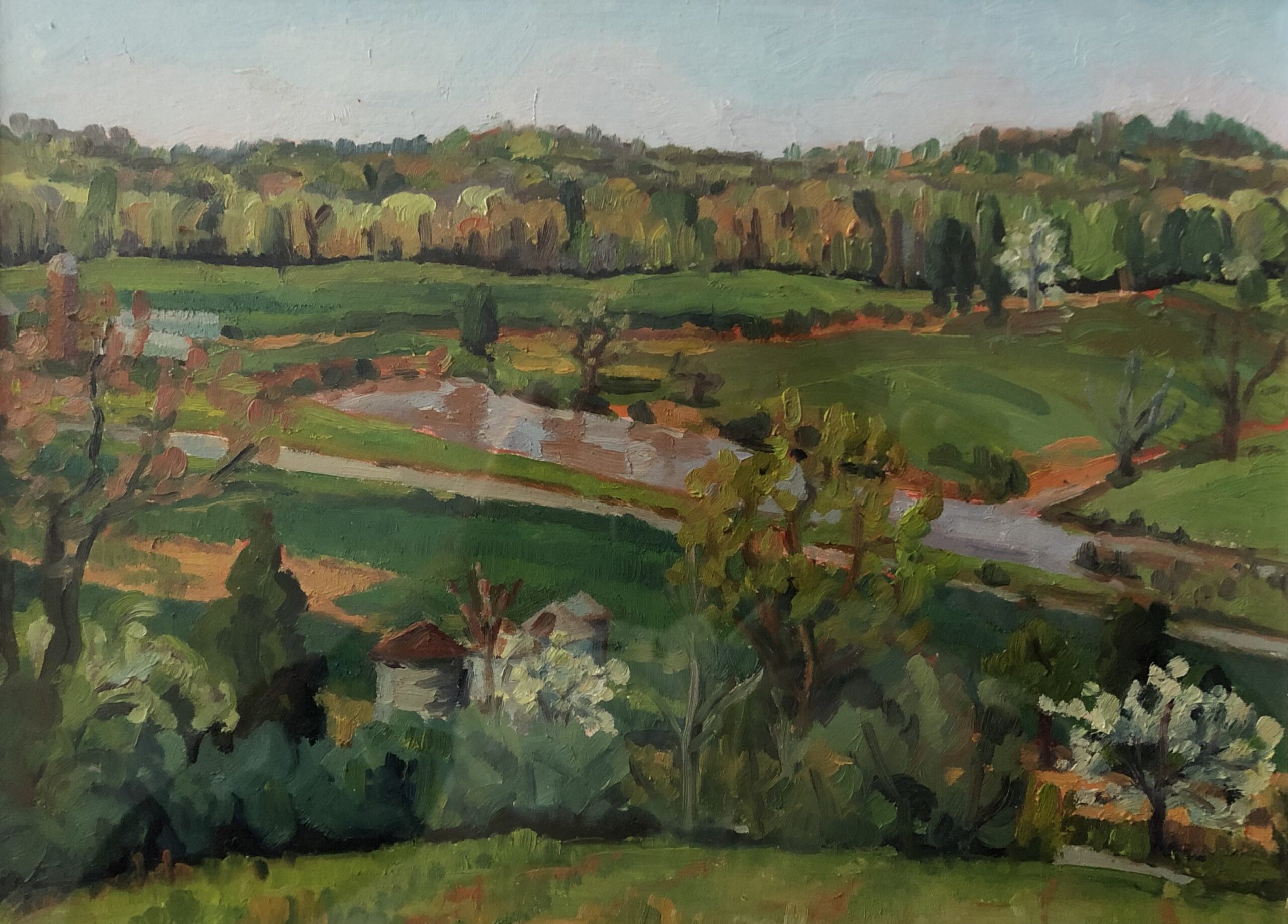 View From Thunder Mountain
Framed oil on museum board, by Anne Wilkinson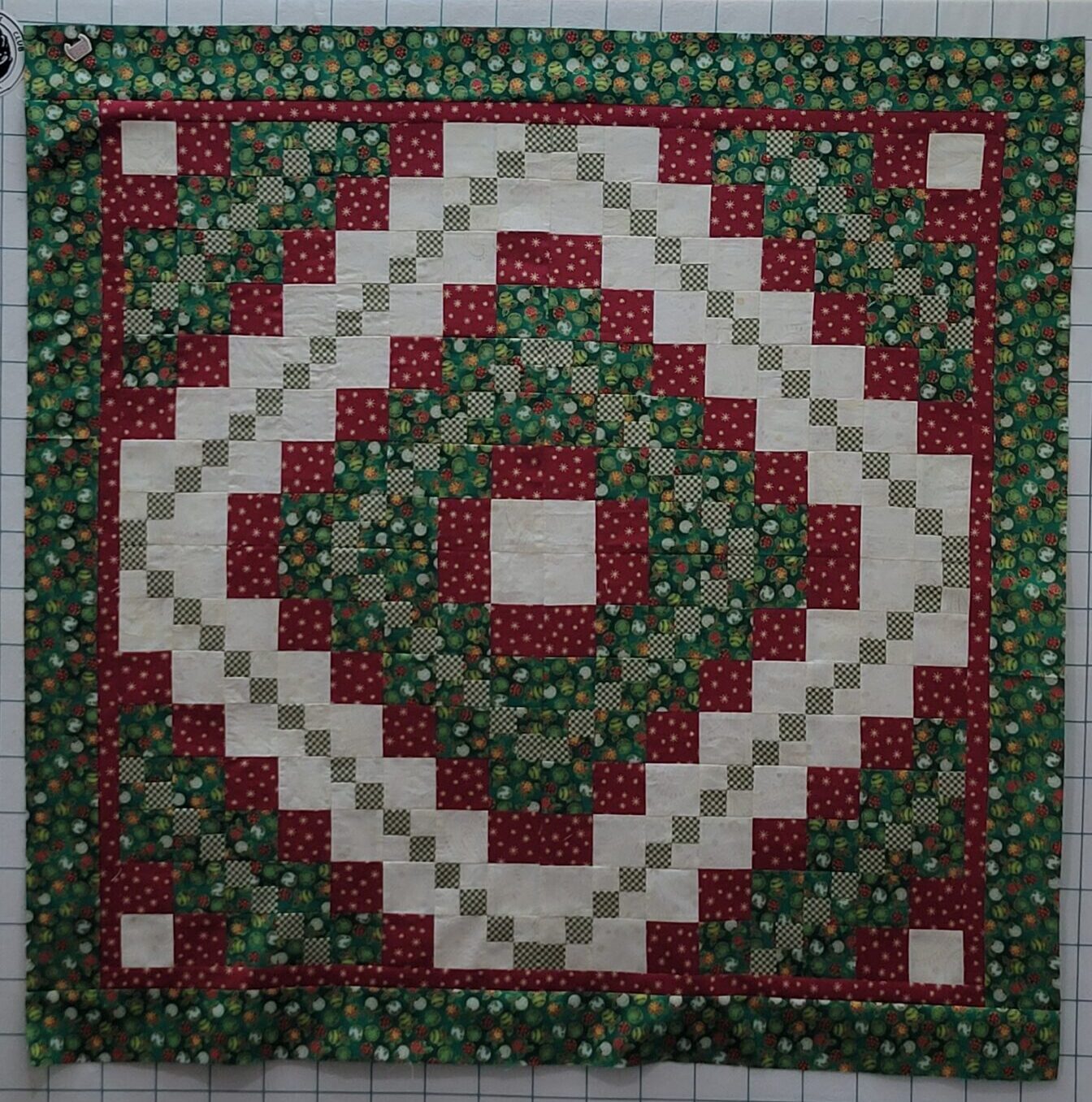 Quilted Table Square
Handmade by Shelley Kappauf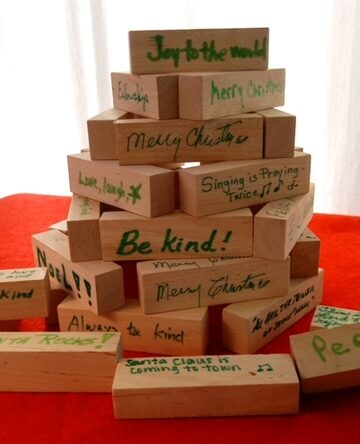 Messages from St. Andrew's
Jenga blocks with personal messages of encouragement, assembled by Marion Seaman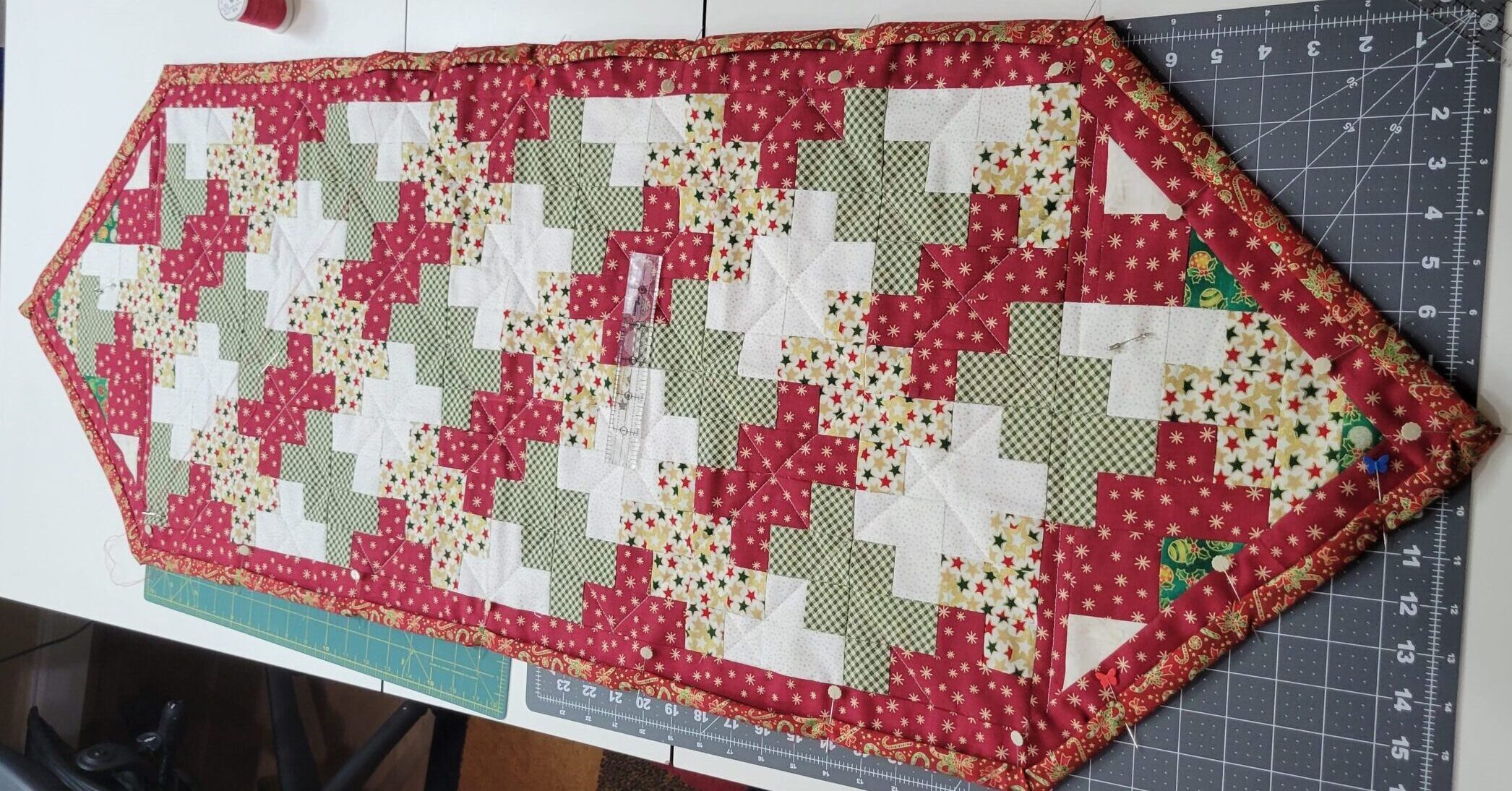 Quilted Table Runner
Handmade by Shelley Kappauf