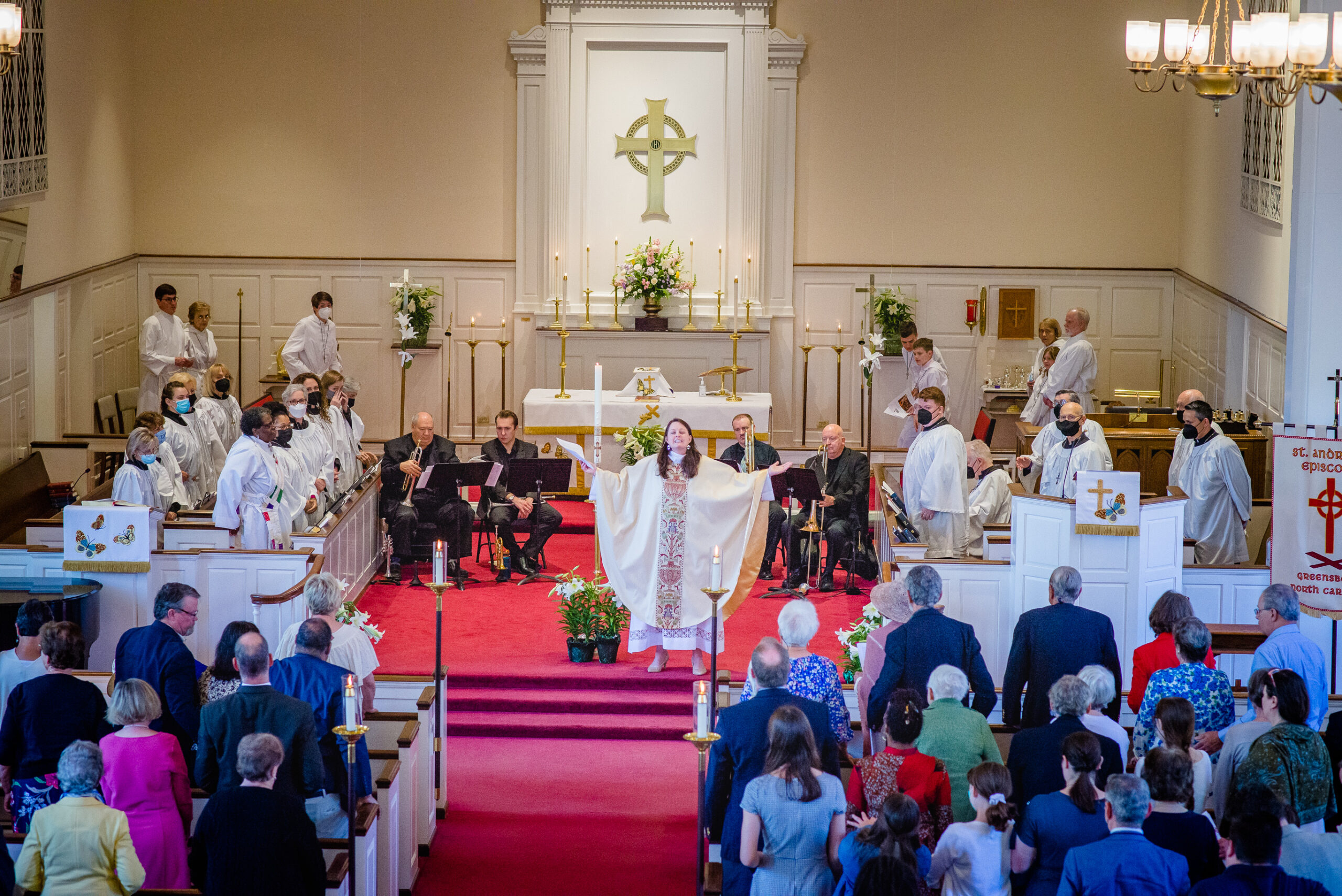 Welcome to St. Andrew's Episcopal Church!
Sunday Worship – 10:00 AM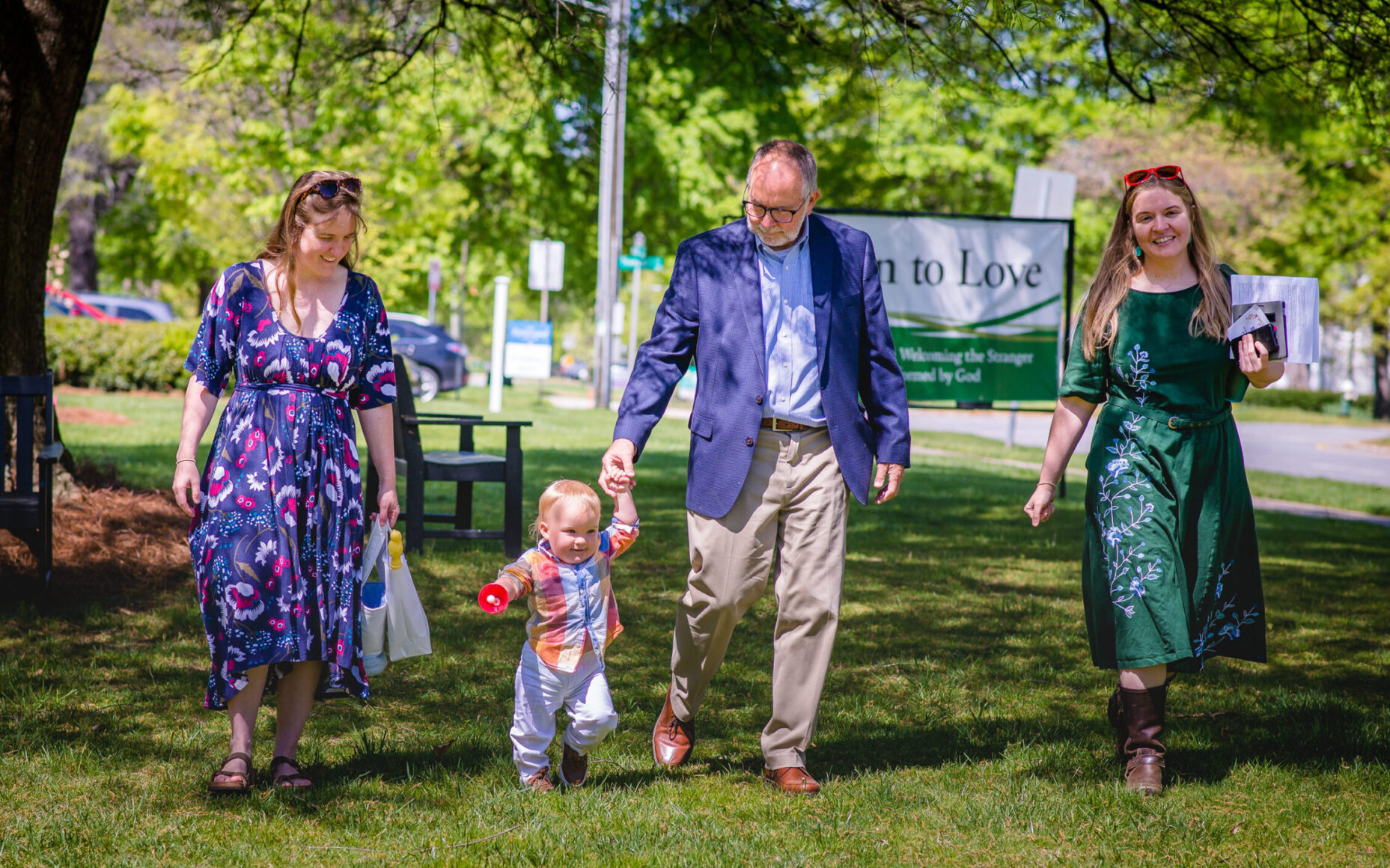 Join our church family!
Come worship with us!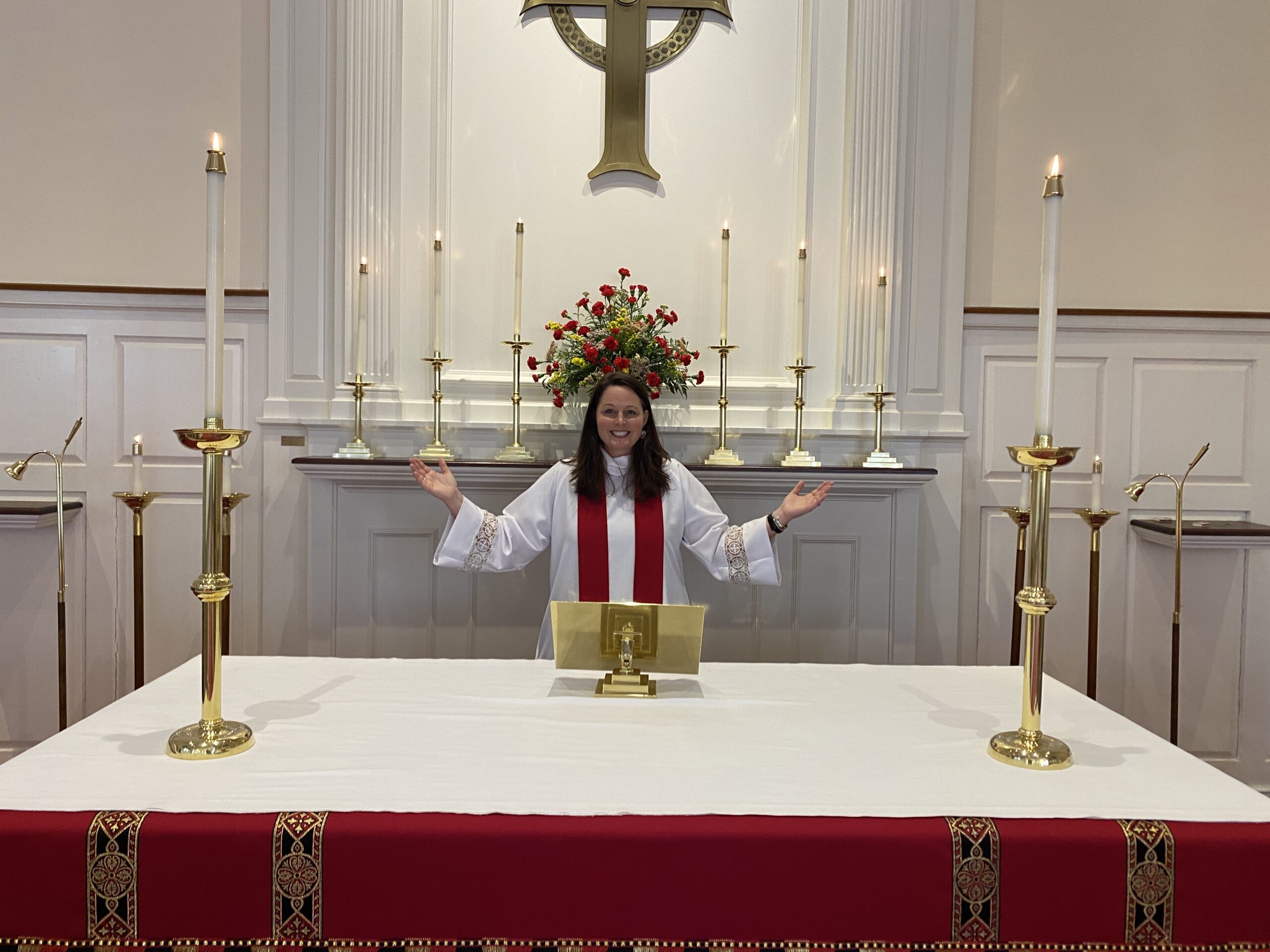 This is God's table, and all are welcome here.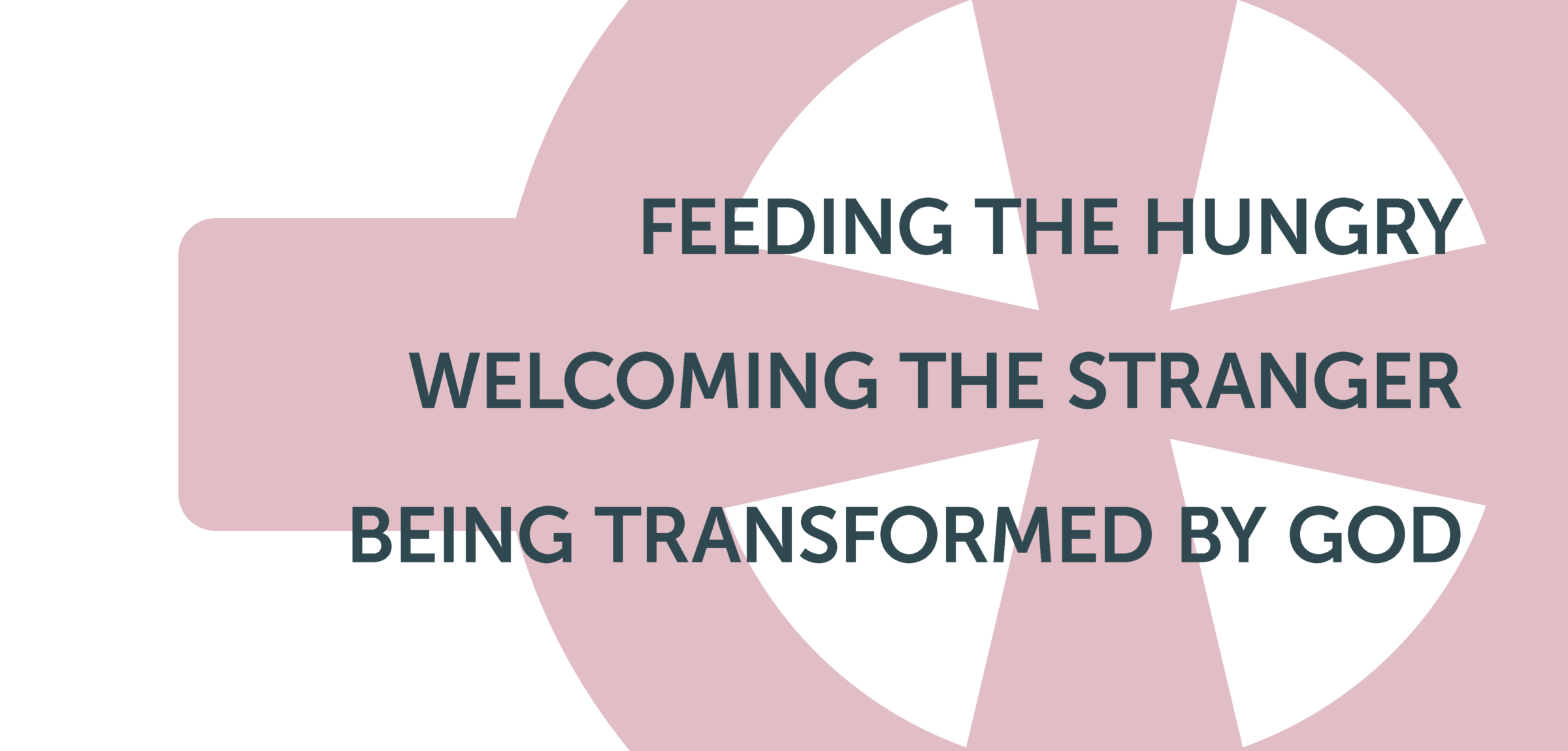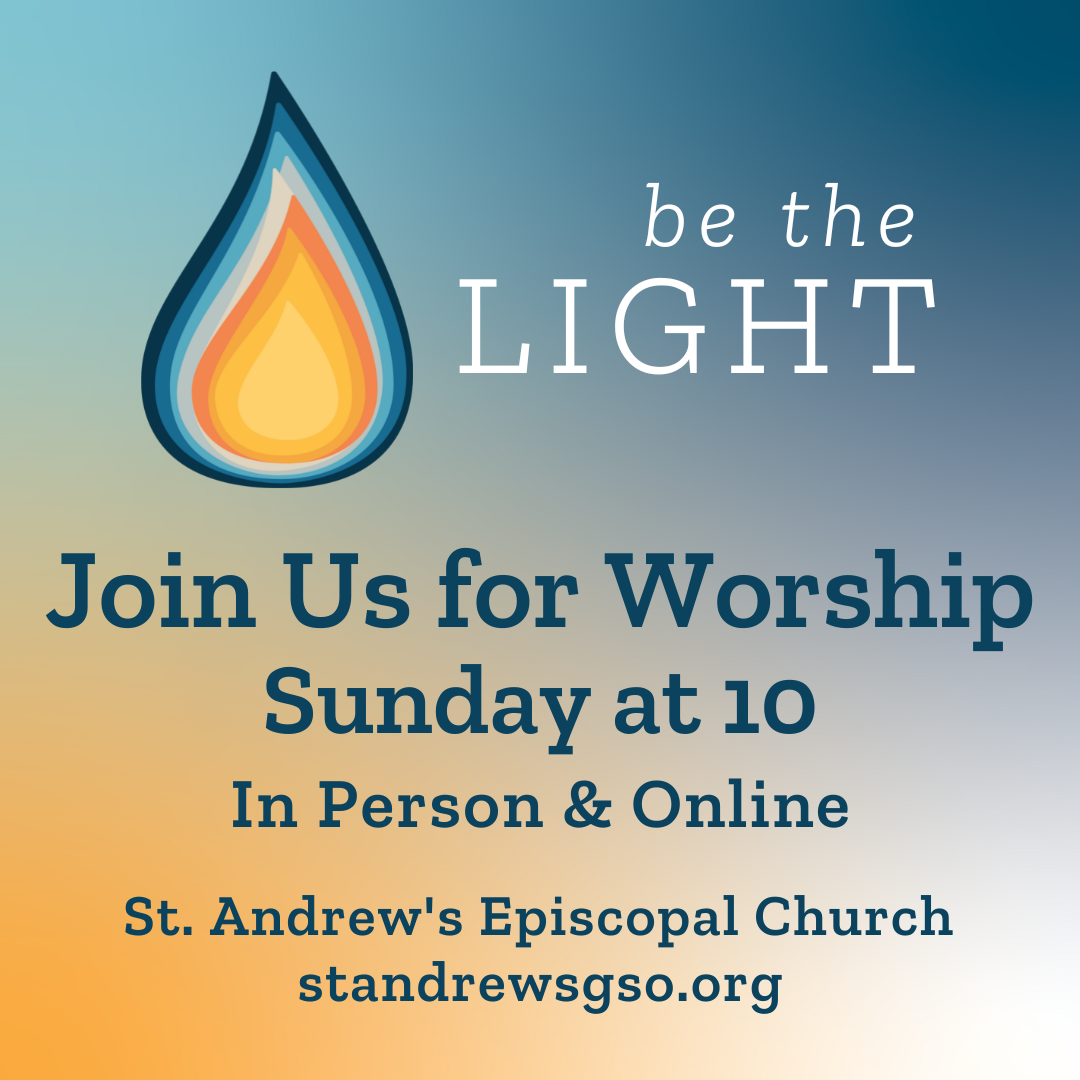 Sunday Worship Service: 10 AM
______________________________
Church Information
2105 West Market Street
Greensboro, NC 27403
336-275-1651
Our chapel is open weekly for prayer and meditation on Tuesdays from 11 AM–2 PM.
Our church office is currently open Tuesday–Thursday from 10 AM–2 PM and by appointment. You may reach the office by phone or email Monday–Thursday.
Adult Formation after Worship: The Enneagram (Sept. 18 - Oct. 2)
Our first Adult Formation offering has begun! In a three-part series, Marilyn Wolf will give us an overview of this unique map of human nature that helps guide our spiritual work and path. This tool, with ancient roots, offers insight into our God given personality and motivations, struggles, and gifts. Its wisdom can lead to greater self-awareness and deeper love of self and others. We will look at the three "Centers of Intelligence" (mind, heart, and body) as well as other key concepts such as focus of attention, core motivations, and the importance of the connecting lines.
Marilyn Wolf, M.Ed., is a seasoned teacher who has been working with the Enneagram since 2000. She is passionate about sharing her experience of the Enneagram with others because of its enormous impact on her own life and the lives of her many students. To get the most from this brief overview and get a start on discovering your type, please consider taking an assessment at www.enneagraminstitute.com. For those who want to learn more, a good concise introductory resource is the book The Essential Enneagram by David Daniels, MD. We will meet Sunday mornings in the Cloister and the class will be recorded.
Can You Help Deliver Meals for a Few Weeks?
The two-person team that delivers food boxes each Tuesday for Abundant Life is taking a travel break for the next four weeks, and Holy Spirit needs substitutes. The duties include arriving to fill boxes at 3 p.m., then driving a manageable route of deliveries. Please call Barbara Van Cleve at 336-707-8355 to volunteer. You'll love the glow you get from feeding your neighbors.
All Are Invited to Join Our EYC at the CROP Walk, October 2
CROP Hunger Walks help to support the overall ministry of Church World Service, especially grassroots, hunger-fighting development efforts around the world. On a local level, the Greater Greensboro CROP Hunger Walk returns 25% of the funds it raises to Greensboro Urban Ministry's Potter's House Community Kitchen.
St. Andrew's will be making a general donation in support of this year's CROP Hunger Walk, and all are invited to join us for this impactful event on October 2. We'll meet at the Coliseum Special Events Center parking lot at 2 p.m., with the walk starting at 2:30. Please wear a red shirt, if you have one, and gather at the St. Andrew's banner.
Tell Fido! Blessing of the Animals Is Coming October 9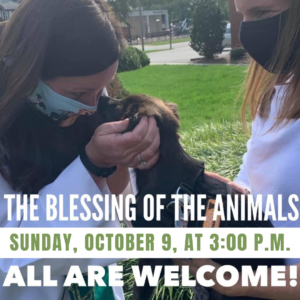 All people and pets are invited to the annual Blessing of the Animals, October 9 at 3 p.m. Join us on the church lawn as we share God's love with the pets that have loved us through COVID and more. Traditionally held the first Sunday of October, we have chosen the second Sunday this year so our youth and all parishioners can participate in the CROP Walk the Sunday prior. It also gives our cats, dogs, and guineas an extra week to practice their manners for the big day! There is no obedience test, but all pets are asked to attend on a leash or in a carrier.
Pilgrimage to Montgomery & Selma (Jan. 17-20, 2023)
Save the Date for St. Andrew's Pilgrimage to Montgomery and Selma: A Journey of Peace and Reconciliation, January 17–20, 2023
St. Andrew's is taking a January pilgrimage to sites in central Alabama that played a significant role in our national history and the struggle for human rights. Read more about the pilgrimage and our preparations at the link below.
Burgundy Bag Ministry—"Bring a Bag and Take a Bag"
To fulfill our mission of feeding the hungry, the Outreach Committee supports an ongoing collection of canned goods and nonperishable food items. Please help yourself to a burgundy reusable grocery bag on Sunday morning and bring it back with items to be donated. You may also pick up and drop off bags in the Chapel hallway. Weekly distribution to One Step Further Food Pantry, our partner agency, is year-round. Thank you for remembering to "Bring a Bag and Take a Bag" each week.
Feed and Be Fed—Corner Market and One Step Further Food Pantry

The Corner Farmers Market
Saturdays, 8 AM – 12 noon, on the corner of W. Market and Kensington Streets
Worldwide, outdoor markets have flourished during the pandemic. That has certainly been the case here in Greensboro. Since moving to our parking lot, the Corner Market has welcomed new vendors and customers. The relocation could not have gone better, and the market is providing a connection point that's open to everyone in our community, a connection that is so vital for many of us during this time—and all the time. Follow the Market's Facebook page, or subscribe to the newsletter on their website for the weekly list of vendors.

One Step Further Food Pantry
This food pantry, started at St. Andrew's and now housed at First Christian Church across the street from us, needs volunteers for a variety of tasks including deliveries and making phone calls (which can be done from home). If you can help, please contact the director, Susan Cox, at scox@onestepfurther.com.