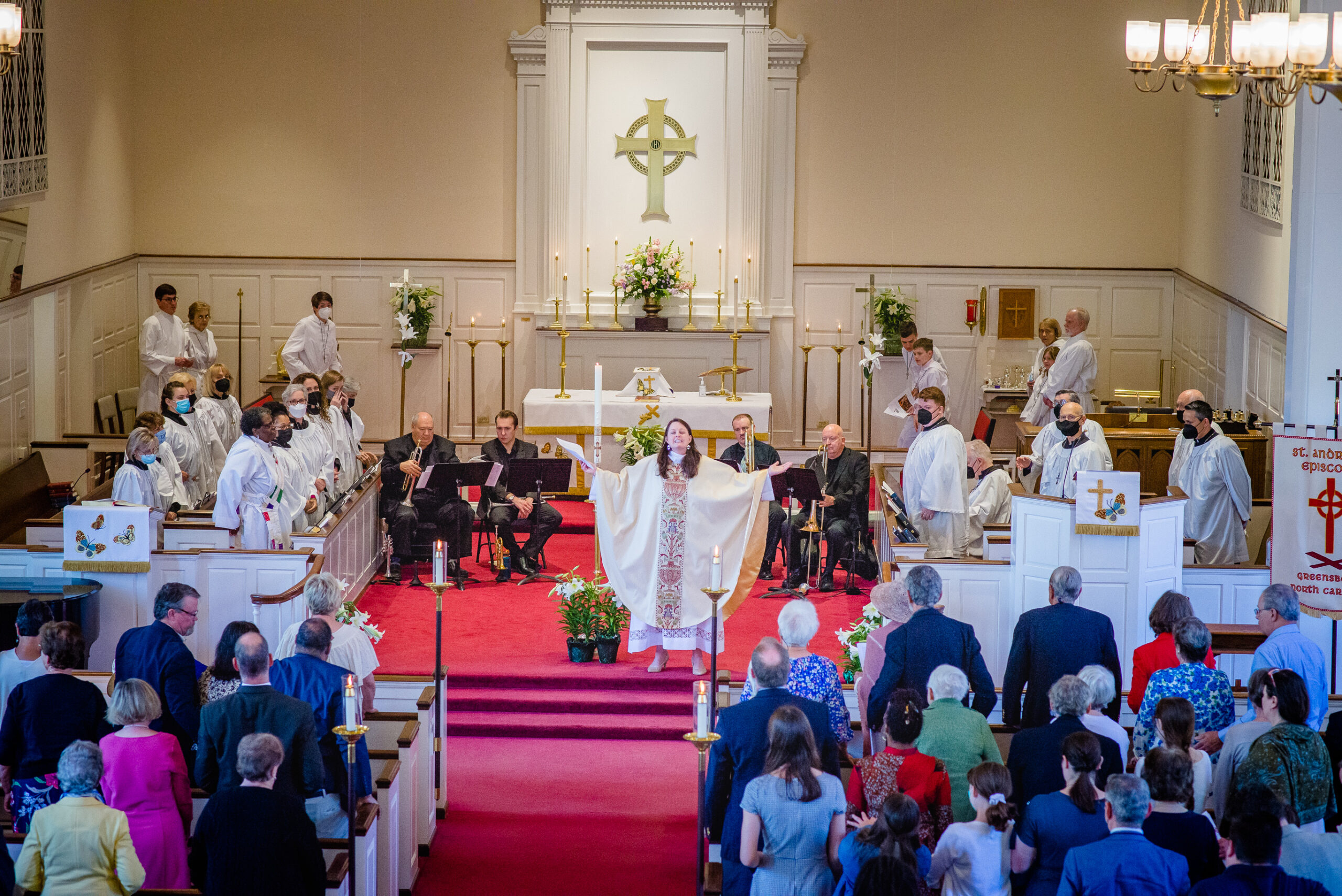 Welcome to St. Andrew's Episcopal Church!
Sunday Worship at 10:00 AM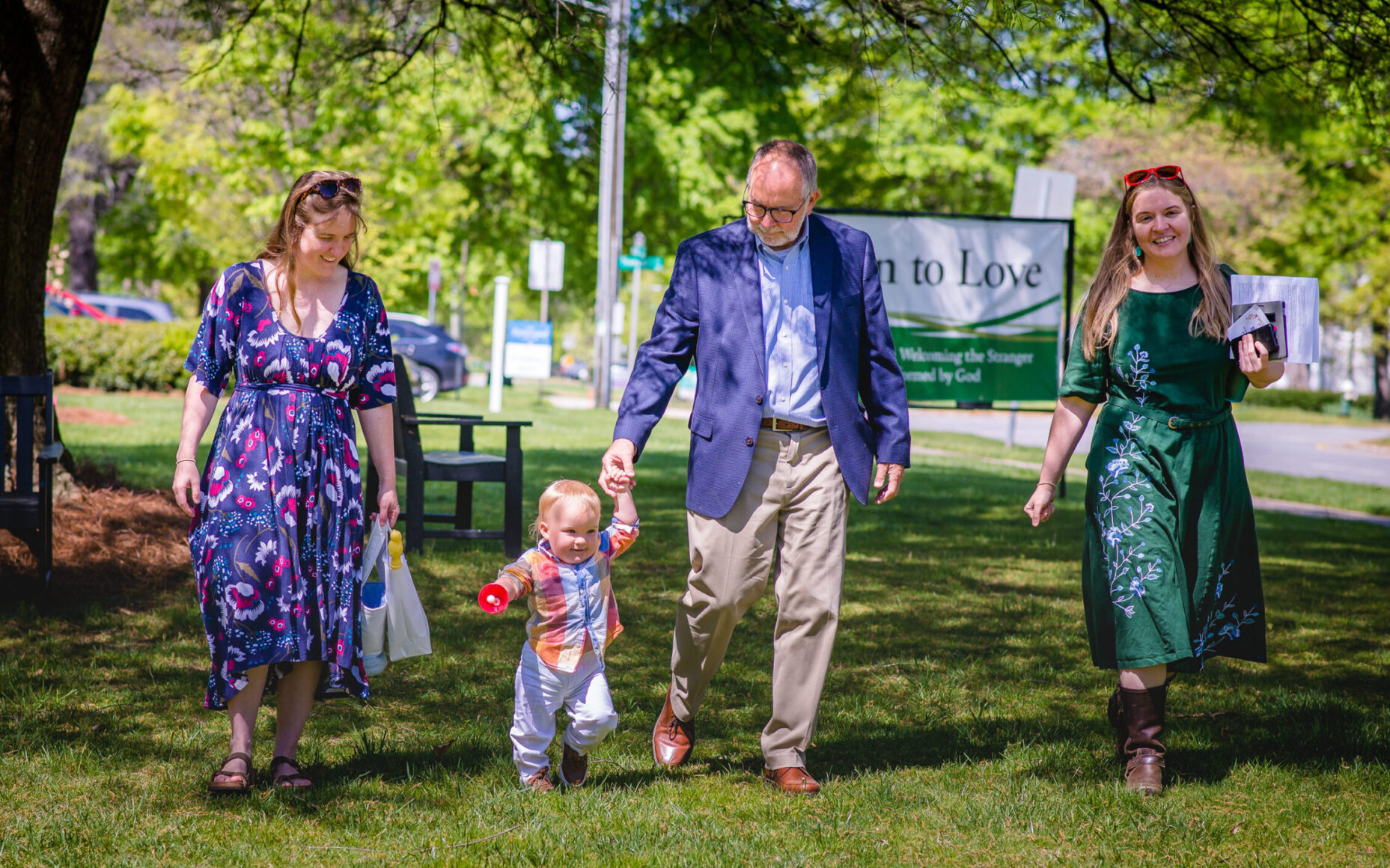 Join our church family!
Come worship with us!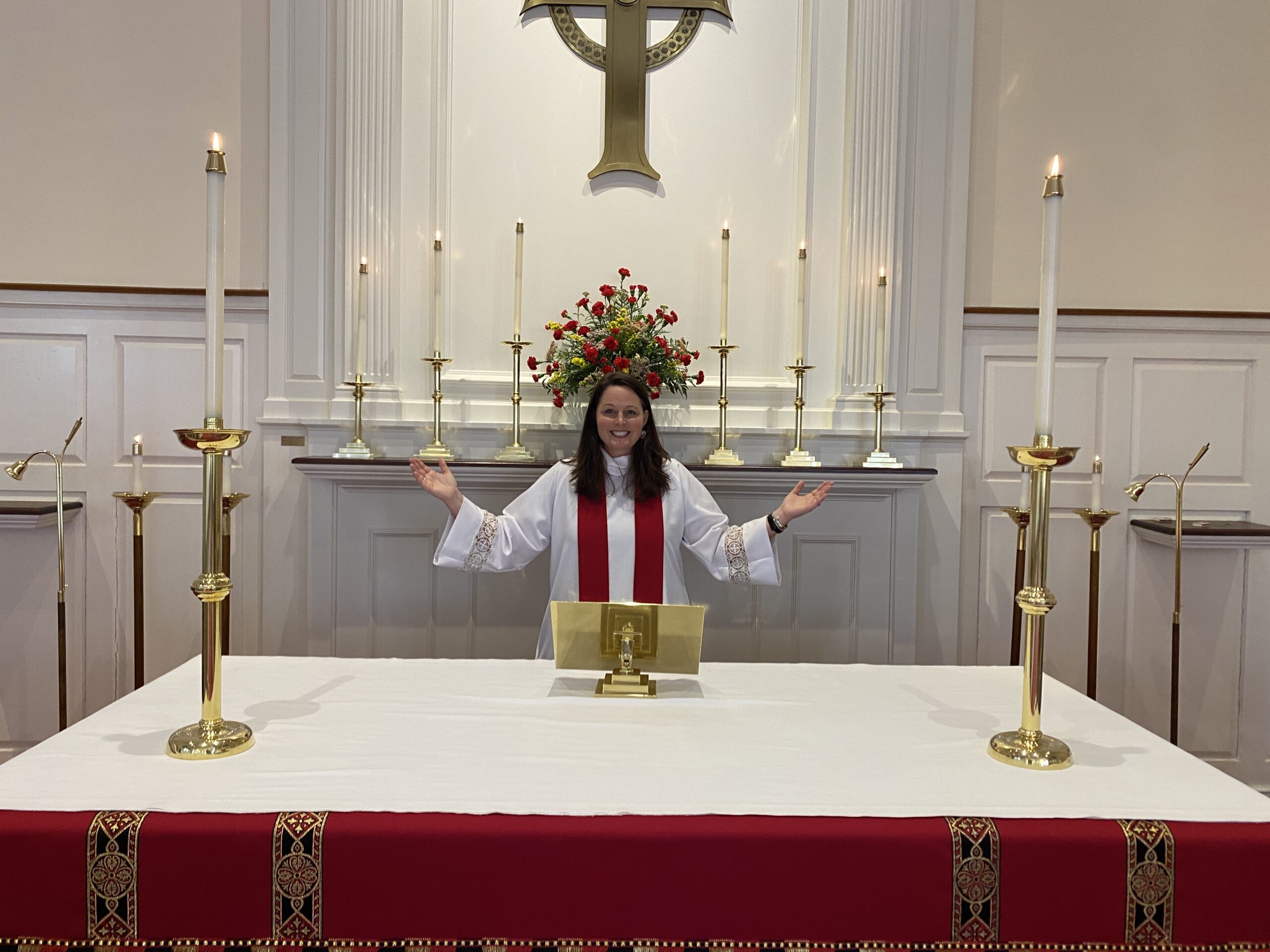 This is God's table, and all are welcome here.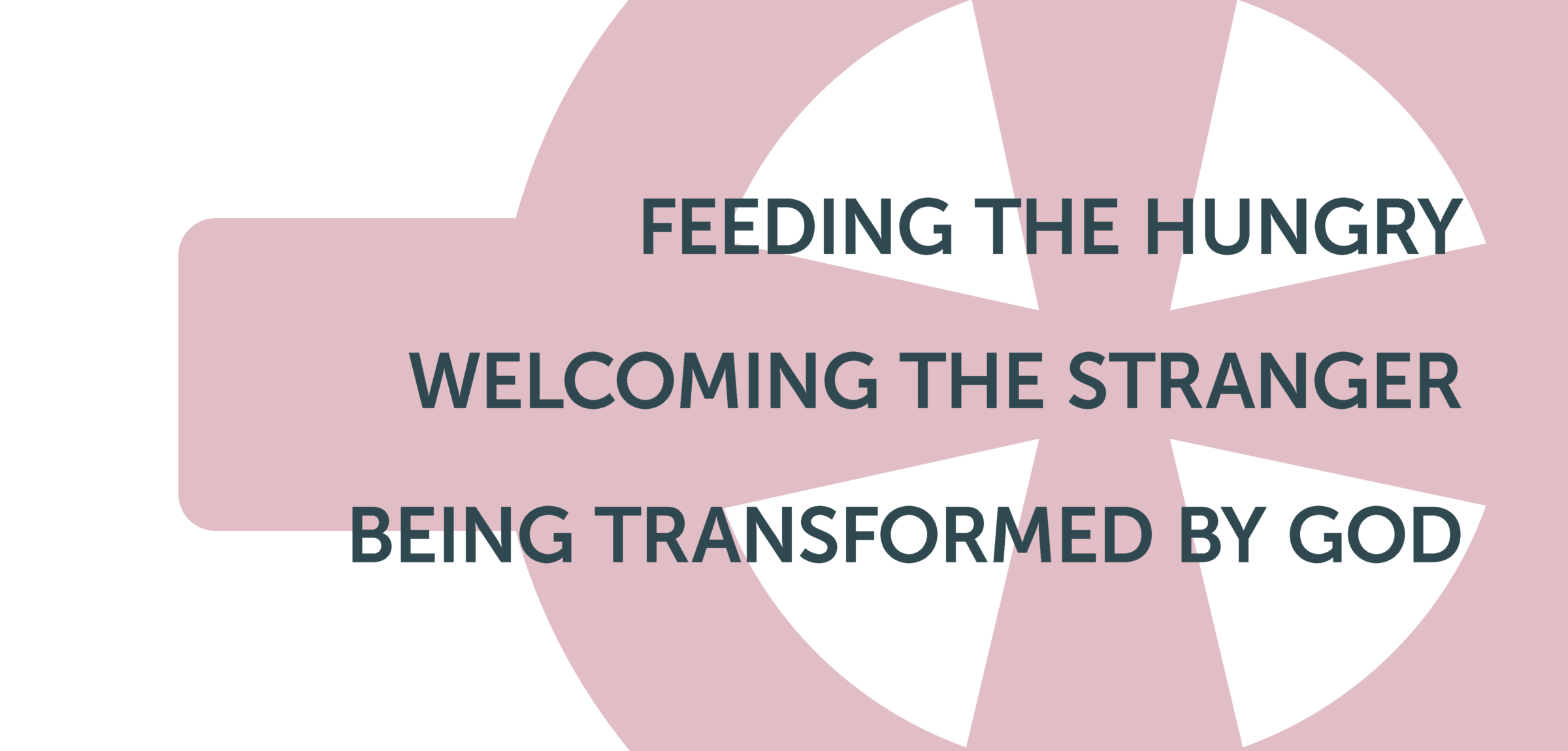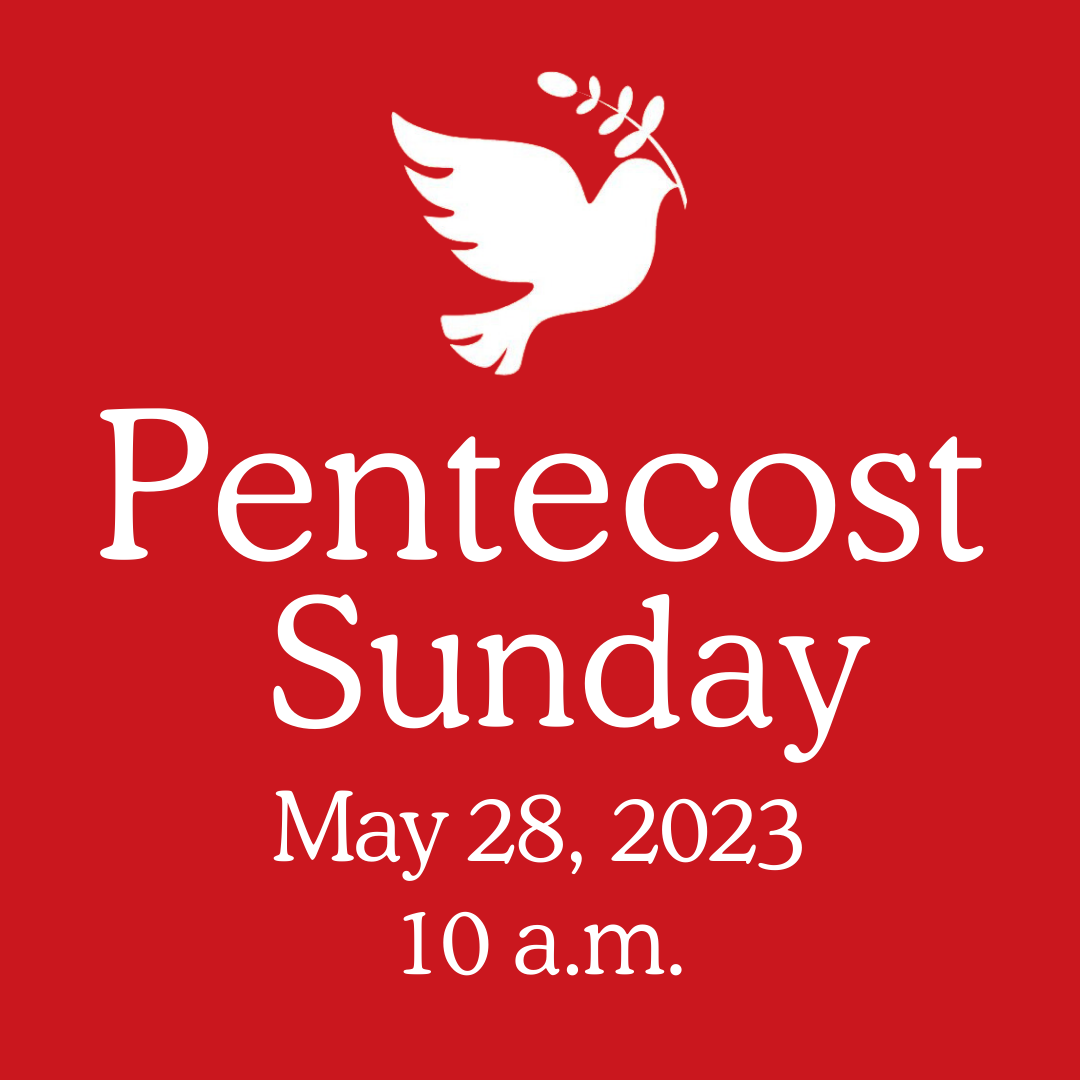 Sunday Worship Service: 10 AM
______________________________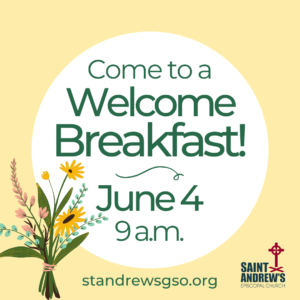 Join Us for Breakfast! Sunday, June 4, 9:00-9:45 a.m.
Want to learn more about St. Andrew's and how you can connect with our mission? You are invited to a Welcome Breakfast this Sunday, June 4. Meet fellow parishioners and ministry leaders and get insight into our mission and outreach. We will answer questions and provide information about the groups and ministries that make St. Andrew's a vibrant community of faith. And breakfast will be served!  RSVP to Jon Anderson / Jennifer Jones by May 30. We hope to see you there!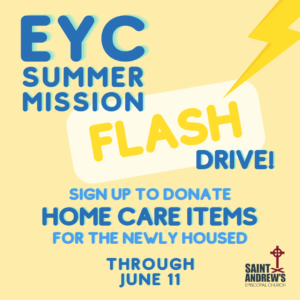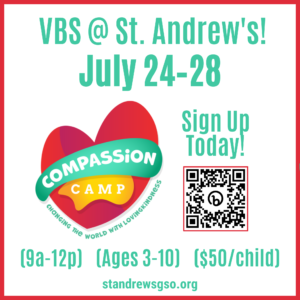 VBS Registration is Here & You Can Also Volunteer
Our Vacation Bible School offering for 2023 is "Compassion Camp—Lovingkindness Edition." All kids ages 3-10 are invited to join us July 24–28. Please sign up at the link below!
We are also looking for volunteers—storytellers, craft supervisors, singers, dancers, shepherds, and general lovers of kids aged 3–10. If you are interested in volunteering for a wonderful week of worship, compassion, learning, and fun, contact Martha Chaires or sign up here.
Join Us for Worship at 10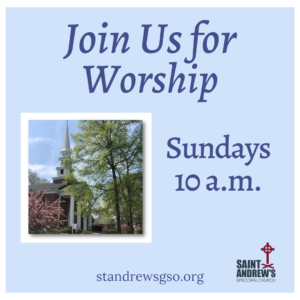 Each Sunday we worship in person and online. We are always glad when you worship with us. Nursery care is available during worship, and we offer children's ministry time as well as activity bags to keep little hearts and hands engaged.
Youth Summer Mission 2023—It's Time to Sign Up!
June 11–16, Asheville Youth Mission
If your child is interested in attending this year's summer mission opportunity with St. Andrew's, please contact Martha Chaires ASAP at martha@standrewsgso.org to sign up. This opportunity is open to youth in 7th grade and older. This year we will go to Asheville Youth Mission, June 11–16.
Feed the Hungry by Filling a Burgundy Bag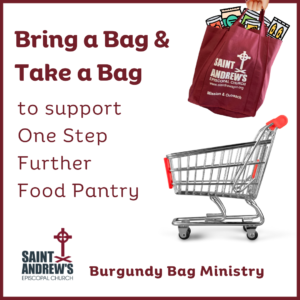 To fulfill our mission of feeding the hungry, the Outreach Committee supports an ongoing collection of canned goods and nonperishable food items. Please help yourself to a burgundy reusable grocery bag on Sunday morning and bring it back with items to be donated. You may also pick up and drop off bags in the Chapel hallway. Weekly distribution to One Step Further Food Pantry, our partner agency, is year-round. Thank you for remembering to "Bring a Bag and Take a Bag" each week.
Feed and Be Fed—Corner Market and One Step Further Food Pantry

The Corner Farmers Market
Saturdays, 8 AM – 12 noon, on the corner of W. Market and Kensington Streets
Worldwide, outdoor markets have flourished during the pandemic. That has certainly been the case here in Greensboro. Since moving to our parking lot, the Corner Market has welcomed new vendors and customers. The relocation could not have gone better, and the market is providing a connection point that's open to everyone in our community, a connection that is so vital for many of us during this time—and all the time. Follow the Market's Facebook page, or subscribe to the newsletter on their website for the weekly list of vendors.

One Step Further Food Pantry
This food pantry, started at St. Andrew's and now housed at First Christian Church across the street from us, needs volunteers for a variety of tasks including deliveries and making phone calls (which can be done from home). If you can help, please contact the director, Susan Cox, at scox@onestepfurther.com.