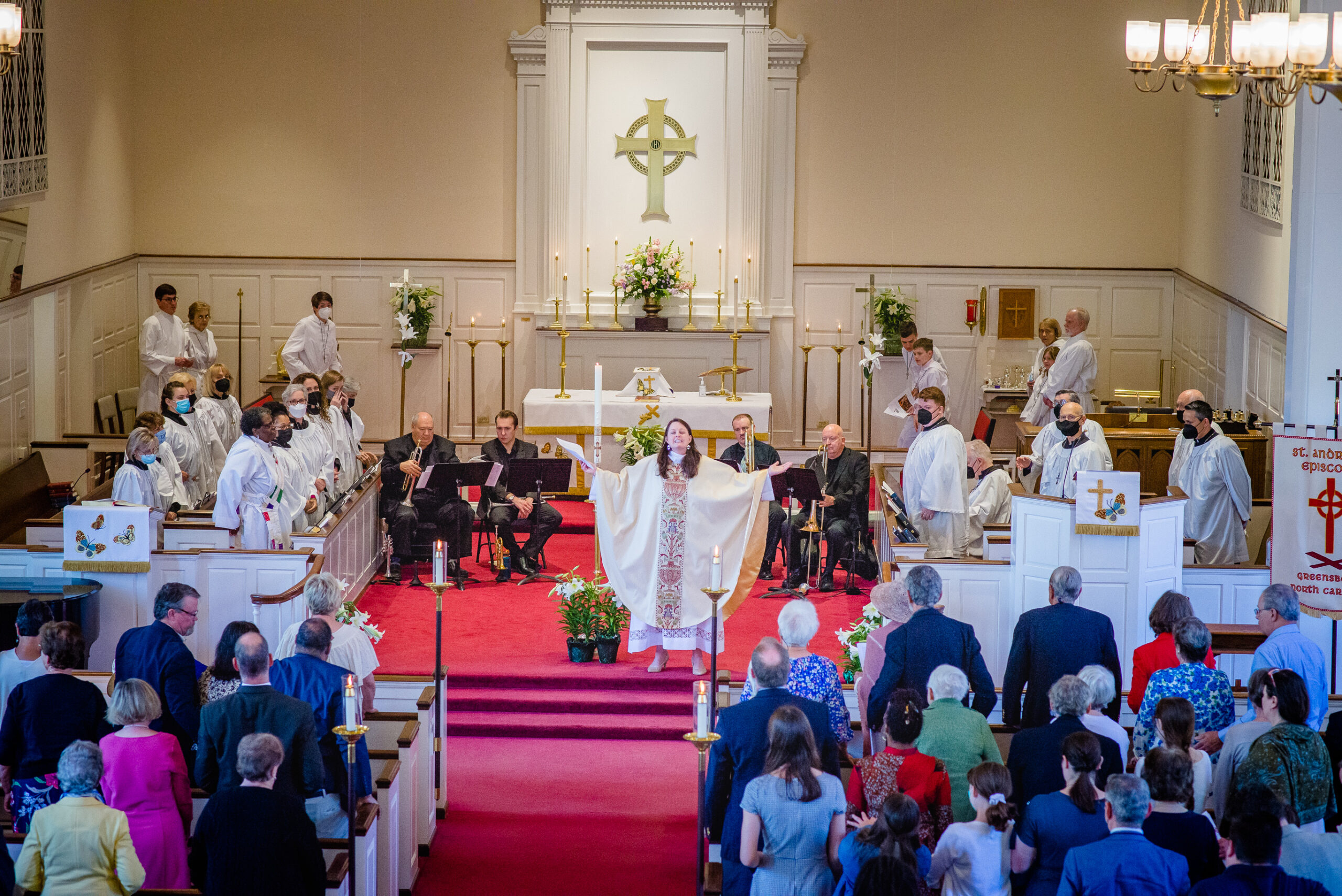 Welcome to St. Andrew's Episcopal Church!
Sunday Worship at 10:00 AM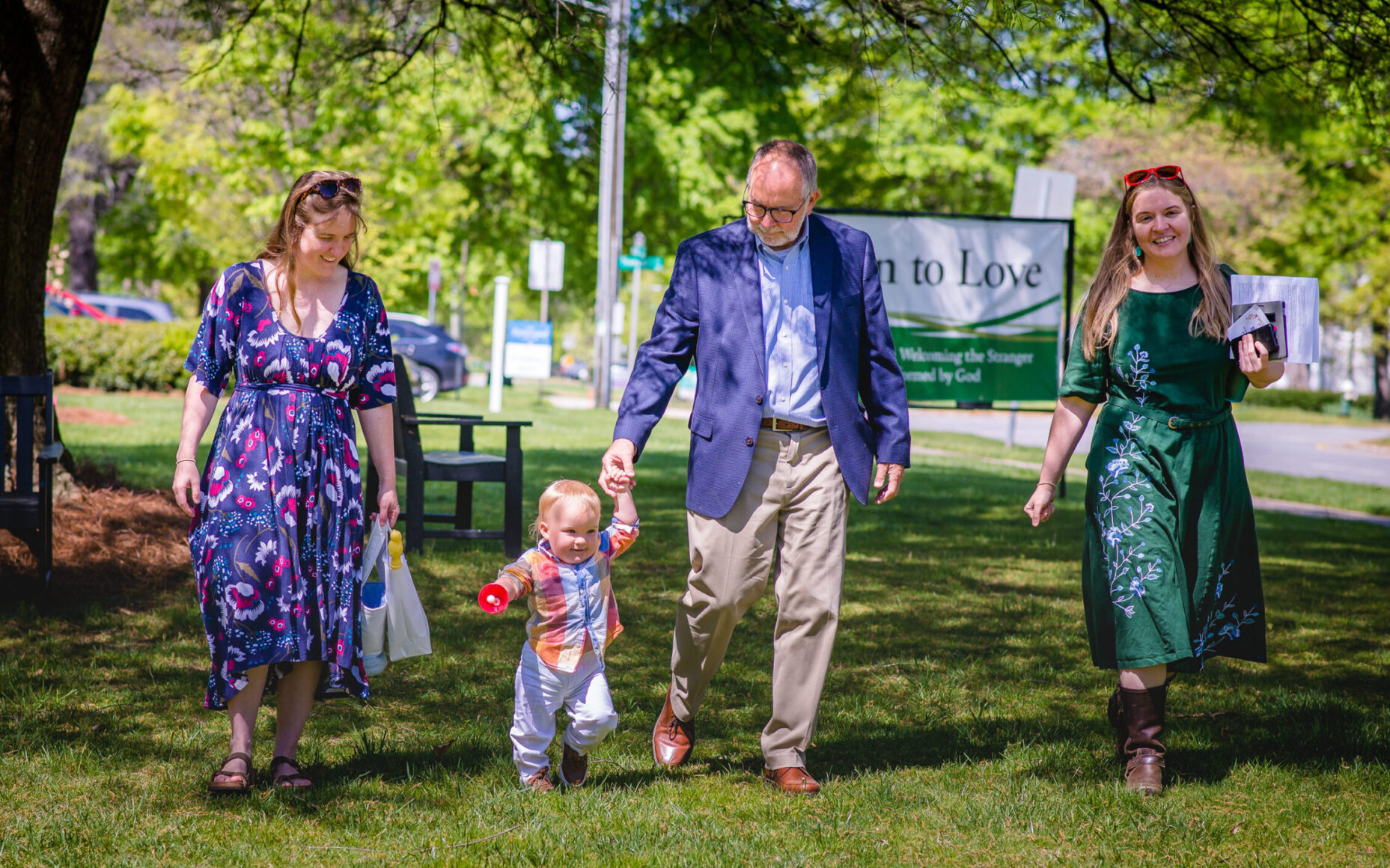 Join our church family!
Come worship with us!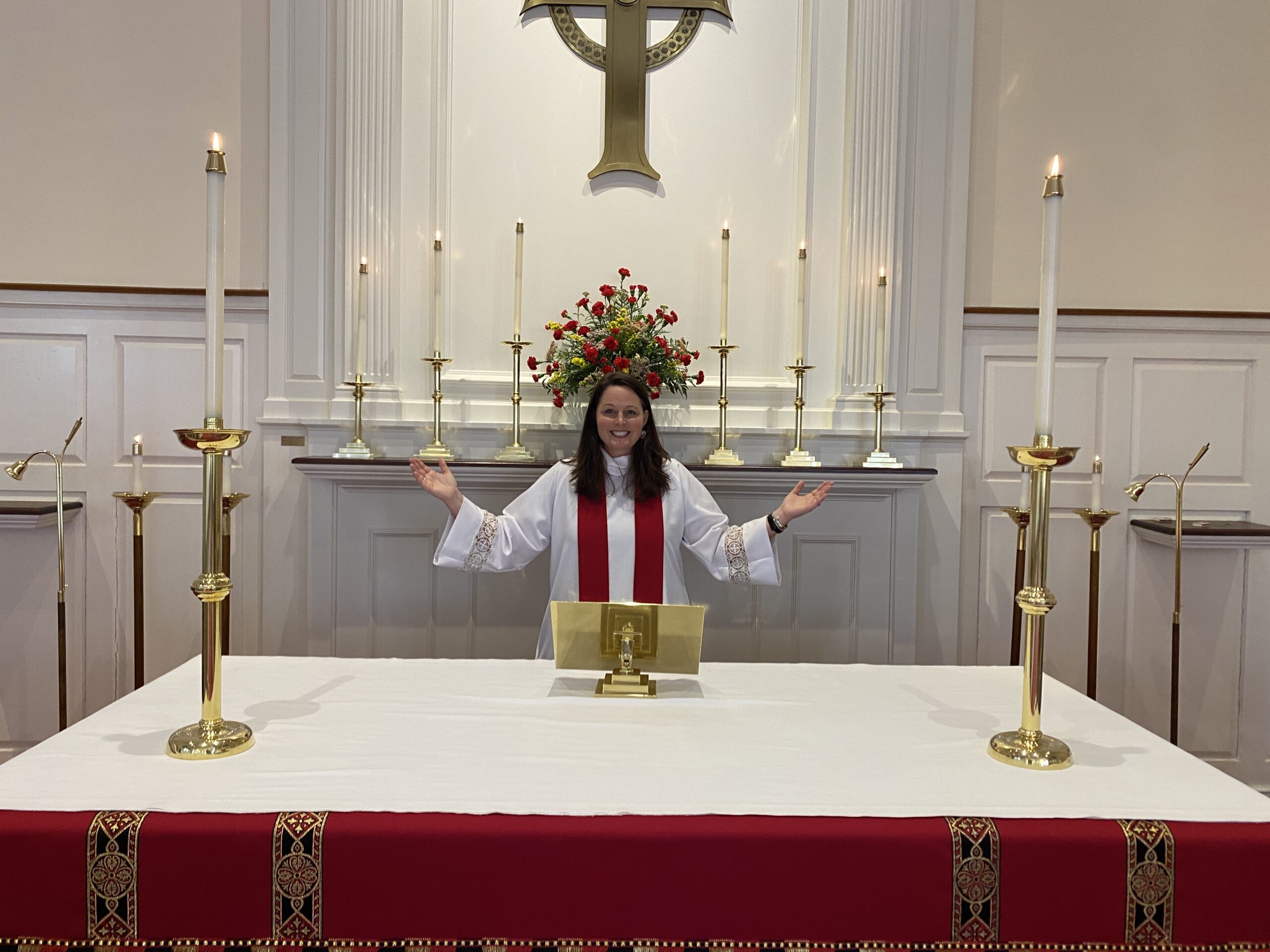 This is God's table, and all are welcome here.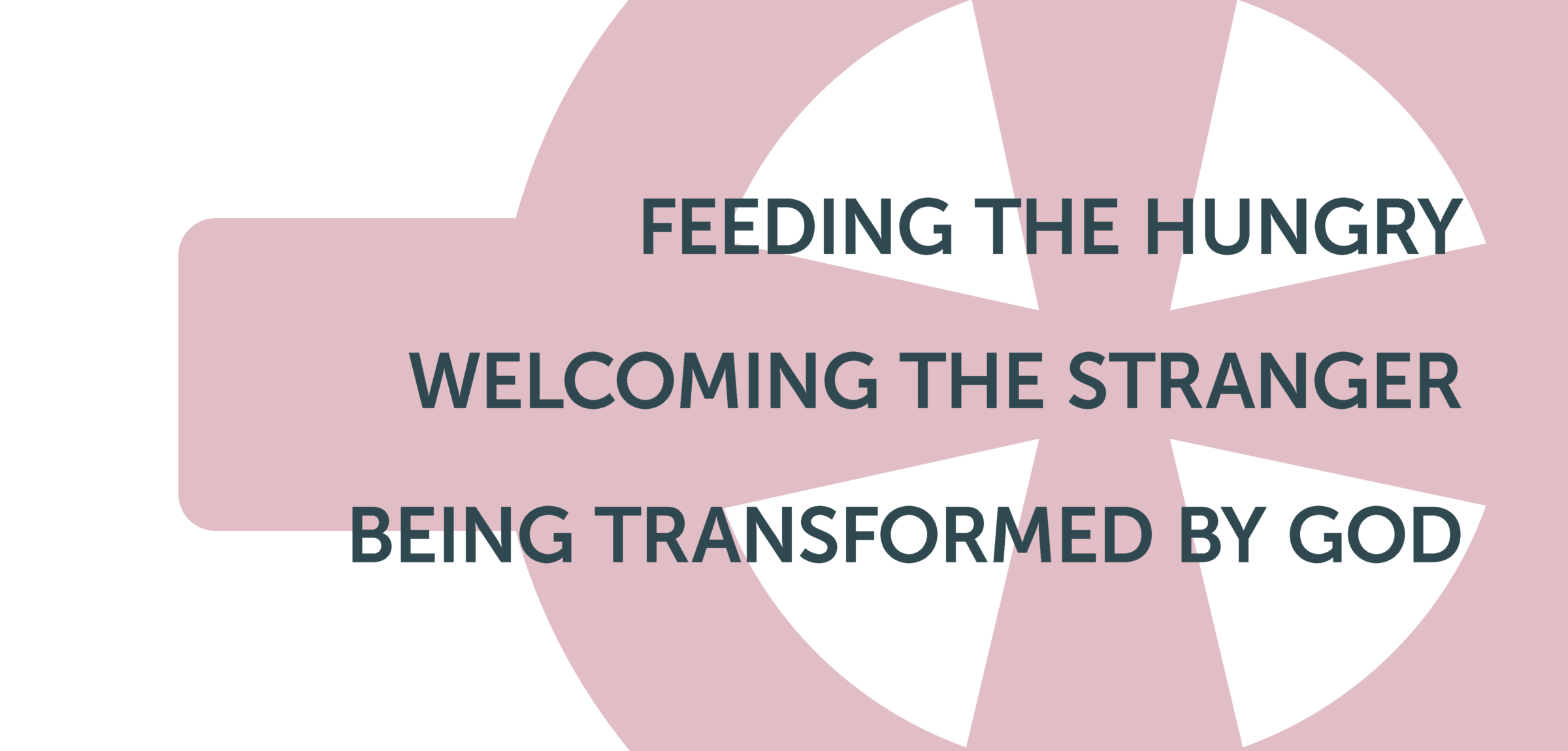 Sunday Worship Service: 10 AM
______________________________
Feed and Be Fed—Corner Market and One Step Further Food Pantry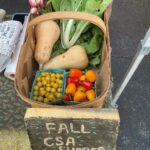 The Corner Farmers Market
Saturdays, 8 AM – 12 noon, on the corner of W. Market and Kensington Streets
Worldwide, outdoor markets have flourished during the pandemic. That has certainly been the case here in Greensboro. Since moving to our parking lot, the Corner Market has welcomed new vendors and customers. The relocation could not have gone better, and the market is providing a connection point that's open to everyone in our community, a connection that is so vital for many of us during this time—and all the time. Follow the Market's Facebook page, or subscribe to the newsletter on their website for the weekly list of vendors.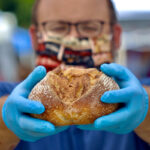 One Step Further Food Pantry
This food pantry, started at St. Andrew's and now housed at First Christian Church across the street from us, needs volunteers for a variety of tasks including deliveries and making phone calls (which can be done from home). If you can help, please contact the director, Susan Cox, at scox@onestepfurther.com.